The Ann Arbor Animal Hospital has an ongoing relationship with the Bird Center of Washtenaw County, a nonprofit organization dedicated to the care of injured and orphaned wild birds. In May 2010 we held our annual dog wash, garage sale, and bake sale with the Bird Center and split the proceeds with them. We support the Bird Center by humanely euthanizing at no charge birds that have been injured beyond the ability for veterinary medicine to help the bird fully recover.
The Bird Center uses a facility that is also used for elections and when that facility is needed as a polling place, the Bird Center takes over our training room at no charge and uses the space to care for all of the birds. It's quite a spectacle to see!
Their first solo fundraising event, Flyaway, was held in 2011. This year they are holding another such fundraiser, Flyaway II, on Saturday, April 28th at 6pm. The venue is Weber's Inn, 3050 Jackson Avenue in Ann Arbor. Tickets for this dinner and silent auction are $50 and must be purchased in advance by April 14th by visiting the Bird Center website. The ticket covers hors d'ouevres, a buffet dinner and one free cocktail; a cash bar will be available.
The silent auction will feature many bird-related items such as feeders, poles for feeders, and various bird art, as well as items contributed by assorted local businesses such as Whole Foods Market and Chelsea Milling, home of Jiffy Mix; the Ann Arbor Animal Hospital has donated a certificate valid for 4 nights free pet boarding. Cash and checks will be accepted as payments for auctions.
For more information, please contact Georgette at keithgette@gmail.com or call (734) 475-2245. We hope that this fundraiser is a huge success!
If you'd like to know more about the Bird Center and their goals, please read the background information they've provided below, and you can learn more at their website by clicking here.
*  *  *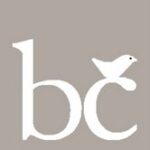 The Bird Center began accepting wild birds in trouble in the spring of 2004. During that year a few dedicated volunteers cared for birds in their homes and quickly realized that a home based operation was unworkable because of the massive number of wild birds that needed help.We incorporated and became a nonprofit 501 (c)(3) in the winter of 2004. Our TIN No. Is 83-0406863.
In 2005 we leased a City of Ann Arbor Polling Station and use this building during the spring and summer between elections. In 2005 the James A. & Faith Knight Foundation donated $8,000 to help us get started. Some of these funds were used to update electrical service in the building, lighting, and add a sink and small water heater. With the remaining funds we hired our first college student interns. If there is an August primary we must move out completely for 3 ½ days and then return. During the winter we still care for birds at our homes. We look forward to a year round location so that we do not have to continue to empty the building completely and place our materials in a storage facility.
By 2011 we admitted 837 birds of 65 different wild species for care. We logged over 1872 phone calls for help and advice,but we know that many calls also were not logged. Help for a wild bird is scarce and people call us from ever-greater distances for advice and aid. There are no rehabilitators in either Wayne or Jackson counties. Birds range from Sand Hill Cranes to Hummingbirds. Our 700 square feet of space lends itself to Hummers better than Cranes, but we provide emergency care!
As we begin the spring of 2012 our volunteer force has grown from ten in 2004 to over ninety. Long term we must find an affordable permanent location that will enable us to meet the increasing professional and legal requirements for wildlife rehabilitation. Our summer location lacks quarantine space, a food preparation area, and has only one sink. We have no storage space on site and no parking. We added an extra electrical line so that we can have a microscope, computer, and printer.
We receive no state, local, or federal funds. The James A. & Faith Knight Foundation, The Candis Stern and Orpha C. Correll Funds of the Ann Arbor Area Community Foundation, and the Mosaic Foundation of Rita and Peter Heydon have supported us. Donations from people bringing birds enable us to continue training student interns, caring for birds that need our help, and educating the public about wildlife and the environment.