The same canine Influenza outbreak originating in Chicago in 2015 appears to have reappeared in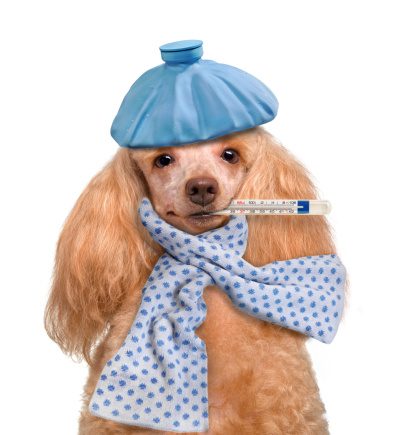 Toledo, OH. The Toledo strain appears to be a highly contagious, airborne influenza strain impacting dogs. Boarding and Doggie Day Care facilities in our area are requiring the influenza vaccine prior to pets being able to board. Please also see the important notice that is posted on Karnik's web site.
At this time, Ann Arbor Animal Hospital is recommending that our clients avoid canine gatherings of any kind in northwest Ohio, and avoid going to public places with your dog unless your dog has received the H3N2 combo vaccine.
The AAAH hasn't encountered any dogs that we believe have contracted the Toledo strain of canine influenza at this point in time; however, we are being proactive and preparing for such a case. Though we are currently seeing an increase in coughing dogs, we do not believe this is the Toledo strain; even so, to be absolutely careful, we are operating on the assumption that ALL coughing dogs are infected with the H3N2 influenza.
If your dog is coughing, please DO NOT drive to the AAAH, but rather call first for instructions. Again, this strain of influenza is highly contagious and can be spread by droplets from sneezing or coughing, which can contaminate the surfaces they land on. If you absolutely must bring your dog to the hospital, please leave your dog in your car and seek instructions from our front staff.
NEWS STORIES FROM TOLEDO:
http://www.toledoblade.com/local/2017/10/24/Canine-flu-strikes-Toledo-area-for-first-time-sickens-dozens-of-dogs.html
http://www.wtol.com/story/36663644/dog-flu-outbreak-in-the-toledo-area-vets-say-vaccinate-your-dog