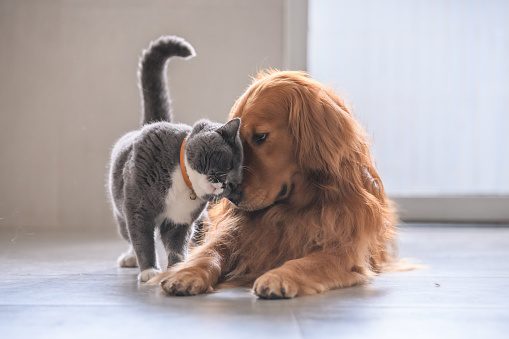 Over the past several months, many of our staff members have become Fear Free certified. Fear Free is a program for veterinary professionals, the pet professional community, and pet owners that is focused on alleviating fear, anxiety, and stress before and during visits to the veterinary hospital. The concept of Fear Free allows owners and hospital staff to work together to make the veterinary visit a positive experience for each animal.
Fear Free was developed in 2016 by experts in the veterinary field, including veterinary behaviorists, anesthetists, practice managers, and practitioners. The program was developed to help pets better cope during veterinary visits, helping them feel more relaxed and happy which then results in a more positive experience for all.
Elements of Fear Free that you may notice at our hospital include having separate cat and dog waiting areas and rooms when possible, using calming pheromones in the lobby and exam rooms, having yummy treats available at all times when deemed appropriate, and using non-slip, soft surfaces on exam tables and floors. Some exams even happen on the floor or a lap if that is what is most comfortable for your pet.
Fear Free pet handling focuses on physical exam and restraint techniques that are as stress free and gentle as possible. You may notice our staff entering the exam room quietly and not staring at your pet. Gentle, slow touch with plenty of treats and calm praise is also utilized. With Fear Free we keep in mind what your pet is hearing, smelling, and seeing during their time at the veterinary hospital. We also may consider medications to help calm a pet during their visit that can either be given at home or during their visit in the hospital if it will help their veterinary experience.
Through the coming months our staff will continue to work on different ways to improve our Fear Free culture and stress-reducing initiatives. Below are two informational handouts from Fear Free that can be very helpful when preparing your pet for his next veterinary visit. (Click or tap the arrow on the left or right of the image below to cycle between them.) You may also visit www.fearfreepets.com to learn more.