by Heather Jarrett, DVM
We often underestimate how quickly dental disease can take hold because most of us are in the habit of taking care of our teeth every day. Have you thought about the same level of care for your pet's teeth?
Dentists would like us to brush our teeth twice daily, followed by flossing, and then some days finish with a mouthwash. This is recommended to keep our teeth healthy and stable.
Our cats and dogs are not much different in their oral health needs. Yes, they do not need to have their teeth flossed, but daily brushing is key to avoiding severe periodontal disease which leads to loss of teeth and very bad breath.
As your veterinarians, we would love for you to brush your pet's teeth once per day with a dog- or cat-specific toothpaste to minimize tartar buildup and gingivitis. Some helpful tips can be provided to you at your furry friend's next annual visit or you can stop in and a technician can give you some pointers.
What You Can Do At Home
Veterinary approved items needed for great oral care in cats and dogs:
Toothbrush or old washcloth
Toothpaste
Chlorhexidine oral rinse
Perio-support powder (food additive with a specific probiotic for oral health)
Dental chews
Never cleaned your pet's teeth before? Start out using an old washcloth with water to get your pet used to having his mouth cleaned. Then you can add in the toothpaste and eventually get your cat or dog transitioned to a toothbrush.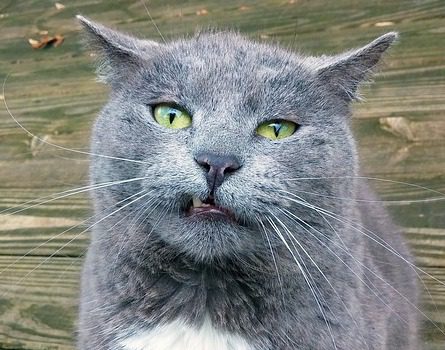 A good vet-approved chlorhexidine-based oral rinse can be very helpful for gingivitis, especially in cats that can be more difficult to get used to brushing. The probiotic is helpful to maintain healthy gums and to prevent buildup of plaque that leads to heavy calculus/tartar.
Professional Cleaning
If your pet currently has periodontal disease and needs a dental cleaning and full oral examination, fear not! We can get you back to square one.
First we use an ultrasonic scaler to remove the heavy tartar and polish up the enamel. This allows your veterinarian and technician team to take radiographs (x-rays) of the roots and look for deep pockets that can lead to tooth loss, and remove teeth that have lost their attachment and have become a source of pain. We are as conservative as we can be with extractions! None of our doctors want to take teeth that do not need to be extracted.
Pets are under general anesthesia for this procedure. Anesthesia can be intimidating for you as you think of your loved ones, and we understand that. With each procedure your pet will have a veterinarian and two veterinary technicians or a tech and an assistant.
We would love to be able to explain to you our in depth supportive care and monitoring procedures that we follow in order to make anesthesia as safe as possible. Please ask!
Call us at 734-662-4474 for more information—we're open seven days a week.