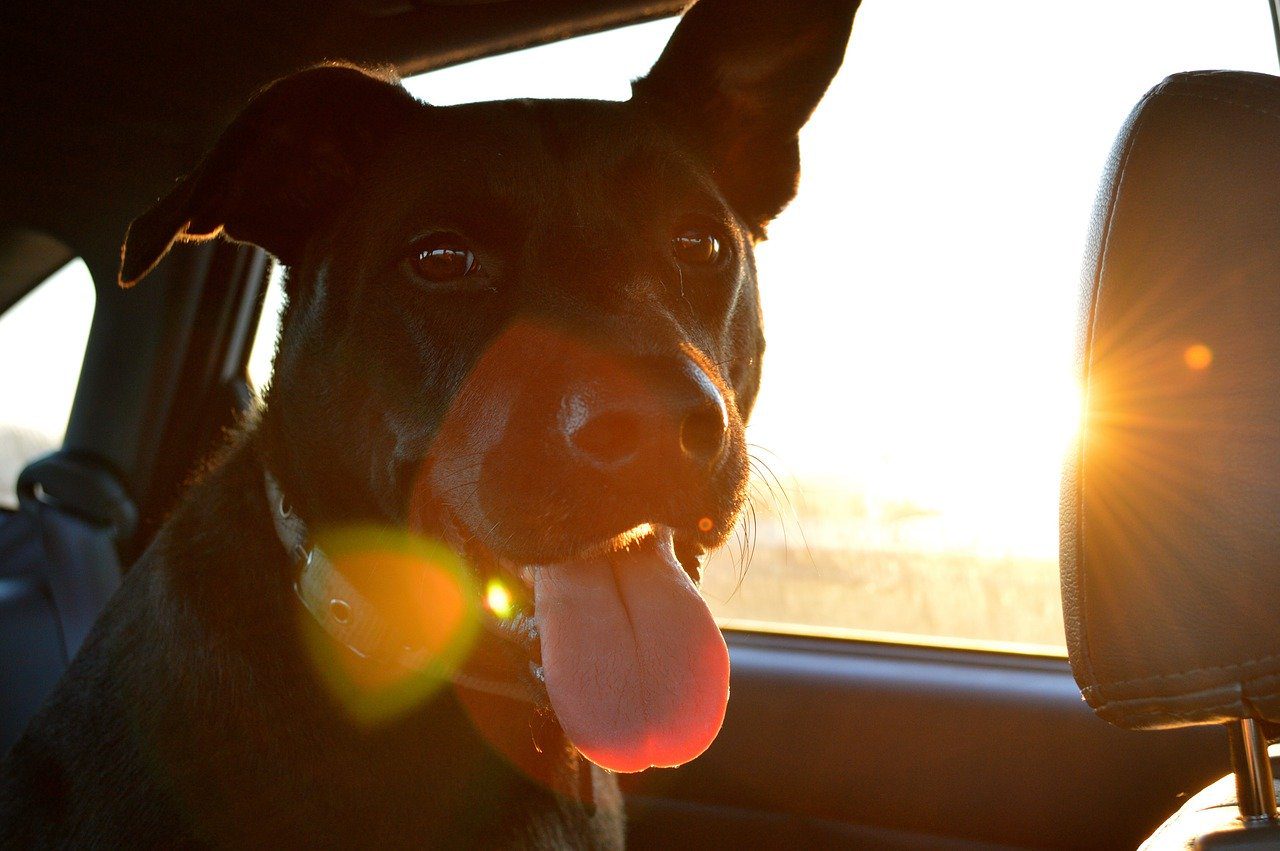 Note: Ann Arbor Animal Hospital does not off International Health Certificates.
Traveling with your pet can be fun and a great way to include your furry friend in family adventures. However, travel for pets can be costly and steps to get there can require several months of planning to follow all necessary guidelines. There are certain things to consider when traveling with pets to help your trip be more successful and less stressful for your cat or dog.
Simple things to make it easier on your pet
If your pet is an anxious traveler, you may want to try to following over-the-counter measures:
NurtureCALM collars
Feliway spray or Adaptil spray for the carrier/crate
Composure Pro chews or other calming supplements
In some cases, medications can be prescribed to help with moderate to severe anxiety. Please see your veterinarian to see if this would be needed for your pet.
Your destination—and how you are traveling—matters greatly!
Domestic travel by car
Ensure your pet's vaccines are up to date and travel with the pet's full vaccination record and, most importantly, a signed rabies certificate, on hand. You can also have an interstate health certificate issued by your vet for added documentation of health. This certificate is valid for 10 days.
Remember to continue monthly preventive (heartworm/intestinal parasite/flea/tick/etc.) medications while you are traveling. It's easy to forget!
Domestic travel by air
Often an exam and health certificate needs to be issued within 10 days of travel. Please make sure vaccines are up-to-date prior to this visit as well; it can take ~2 to 4 weeks to have your pet fully protected after receiving a vaccination. Your pet may be near other animals and may be exposed to disease. You will want them to have the best protection on board well in advance of your travel dates.
Please go to the United States Department of Agriculture's interstate pet travel page for further information on the requirements of your destination state*.
Call the airline that you are flying with to see their requirements for travel. Some have their own specific forms.
When traveling with pets, bring all of their previous records of vaccinations with you.
Remember to continue monthly heartworm/intestinal parasite/flea/tick medications.
*Hawaii has special requirements. Travel to Hawaii requires a much longer time frame and additional testing. Rabies titer testing can take several months to complete. Visit the state of Hawaii's pet travel page for further information. Please make an appointment with Ann Arbor Animal Hospital so we can be prepared for your visit. Be sure you bring all of your pet's original signed rabies certificates.
International travel to Canada
A valid signed rabies certificate is needed to cross the border into Canada in most instances. There are certain circumstances where a physical exam and a signed health certificate may be indicated. Please call to discuss travel if you have further questions.
International travel to countries other than Canada
When traveling with pets internationally, the requirements are entirely dependent on what country you are trying to travel to and the timing of your travel itinerary. Go to the USDA's International Travel page and select your country of destination for a very specific step-by-step explanation of what will be needed to successfully get to your destination.
Be aware that some countries require potentially up to a year in advance planning for specific diagnostic tests, vaccinations, and treatments to occur before departure. Island nations that are rabies-free have the most stringent requirements to fulfill before entry.
Make an appointment with your veterinarian as soon as you know there is potential for traveling with your pet internationally (or to Hawaii, as noted above).
Things to bring to your appointment
When it's time for your appointment for an international health certificate, you'll need to bring some things with you.
All history of prior vaccinations
Original signed rabies certificates (some countries require multiple years of information)
Any recent test results that could be required by your destination country
Once you have completed all the steps for travel and it is within the stated time for your flight to occur, the international health certificate will be issued and you will need to take the certificate to the USDA Michigan Veterinary Services Endorsement Office. You will have to call for an appointment ahead of your visit. Once you receive their seal of approval, you are ready to fly!
Traveling with pets can take practice
To maximize pet travel safety, it's wise to get your pets acclimated to travel, especially by car. By taking shorter car rides before a big trip, you can help your pets get used to the motion and get an idea of what potential problems you may face.
Traveling with pets brings a variety of additional considerations and potential challenges, especially when going by plane. Advanced planning and preparation can prevent many unwanted surprises and make for a more enjoyable journey.