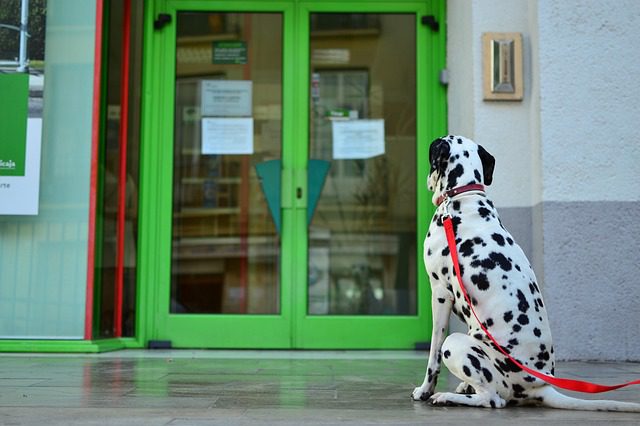 As a walk-in practice, wait times have always been a reality for our clinic. We know that the convenience of being seen same-day can be offset by the inconvenience of spending a lot of time waiting. Coupled with the ongoing restrictions due to Covid-19, we recognize that wait times have been even longer than usual lately and we sincerely apologize for these delays. This has affected all of our clients, from those visiting us for the first time to those who have been coming here for decades.
To help address this issue, we've added another tool to our business: a Virtual Queue (VQ) for our Primary Care. You may have encountered a VQ at other first come, first served services like a human urgent care facility or the Secretary of State.
Related: Veterinary Telemedicine Now Available!
A few things to note:
The virtual queue is available during Primary Care hours only and not during our ER service at this time.
The queue will open at 8am and will close at approximately 5-6pm Monday-Friday and noon on weekends, depending on how busy we are, though this may change without notice.
When their schedule permits, we urge clients to call to enter the queue earlier in the day to guarantee their place in line.
What's the benefit?
The VQ frees you to do something else while you wait. It won't make the line or wait any shorter, but you'll no longer need to sit at the hospital while waiting to be seen! Instead, you can spend that time anywhere—your couch, the pool, work, running errands—it's your choice. Just be sure to keep your phone nearby so you can see the updates!
How it works:
You call us (734-662-4474) from anywhere, talk to our staff, and they'll add you to the VQ.
You'll get a confirmation text indicating your current place in line, and a link where you can see how many people are ahead of you.
Two more texts will follow: when you are 7th in line, and finally when you're 4th in line which will mean it's time to drive to the hospital so we can start the check-in procedure. (Unfortunately, due to seeing critical and emergency patients, we don't know the rate at which the queue will progress and so we cannot offer an accurate estimate of the wait time.)
When you arrive, call us from our parking lot and one of our staff will walk you through the rest of your visit.
Your time is valuable and our goal is to better serve you, so be sure to call us before you come in so we can get you added to the queue!