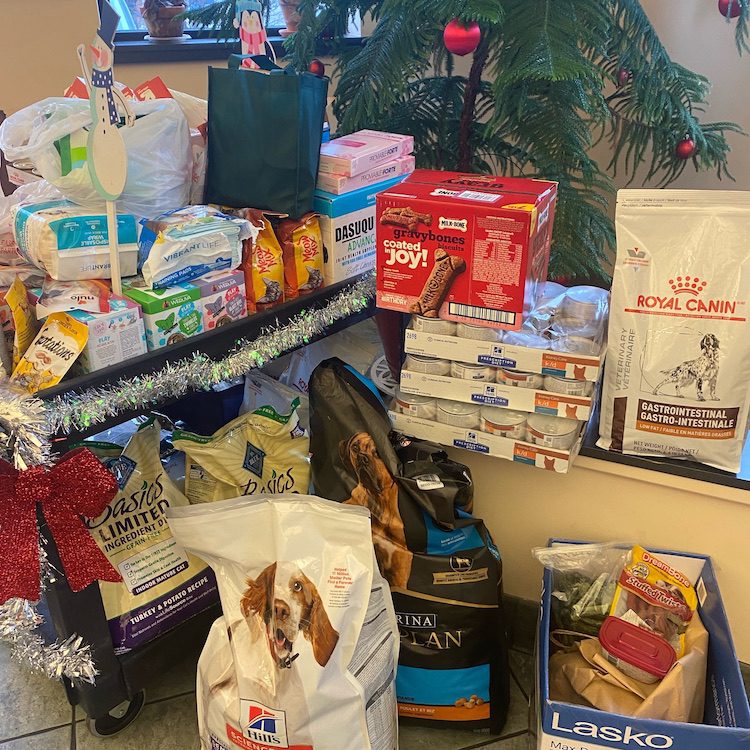 We've concluded our Season of Giving Pet Food Pantry Drive, and all donated items are on their way to the Humane Society of Huron Valley! A HUGE "Thank You" to everyone who donated–the items completely filled the back of an SUV, as seen in the photo.
Also, raffle winners have been drawn for the prize baskets, and have been contacted. Everyone who donated was eligible to enter the raffle, and of the winners, six decided to also donate their prize basket to the HSHV. We love our clients!
Once again, THANK YOU to our pet merchandise vendors our clients for making the Pet Food Pantry Drive such a success.