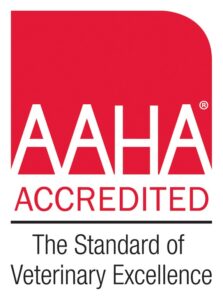 Always Here. Always Ready. Always Caring.
Ann Arbor Animal Hospital is a locally and independently owned, full service companion animal hospital providing critical veterinary services and walk-in routine care seven days a week, with appointments available Monday through Friday.
After hours, emergency service is available through Ann Arbor Animal Hospital Emergency at the same location, seven days a week, 365 days per year.
It is our commitment to provide quality veterinary care throughout the life of your pet. Our services and facilities are designed to assist in routine preventive care for young, healthy pets; early detection and treatment of disease as your pet ages; and complete medical and any surgical care that may become necessary during his or her lifetime.
We understand the special role your pet plays in your family and we are dedicated to becoming your partner in your pet's health care. We treat your pet as we would our own. Our goal is to practice the highest quality medicine and surgery with compassion and an emphasis on client education. Our entire healthcare team is committed to providing personal attention to the unique concerns of each individual pet owner.
Our Mission:
To be compassionate in the care of our patients.
 To be empathetic in our communication with clients and fellow workers.
 To continuously improve our expertise, equipment, and facility.
 To promote responsible pet ownership while honoring the human/animal bond.
 To serve our clients and community as we would be served.
Our History
The Ann Arbor Animal Hospital was established in the 1930s by Dr. Hanawalt. He was a large animal veterinarian who would make barn calls in and around Ann Arbor. In the original structure, up on Stadium, he had a hospital for the large animals in his garage, but set aside a room in the house for a small animal practice. Eventually, the practice was taken over by Dr. Jerry Hergott, who remodeled the practice as one that catered specifically to companion animals. The current owner, Dr. Linda Griebe, took over the Ann Arbor Animal Hospital in 1982 and eventually moved the business to its present focus on not only providing the best care possible for companion animals in our area, but also adding the capacity for Critical & Emergency Care that is second to none. The practice moved from a house on Liberty to its state-of-the-art facility in late 2003, and 24-hour emergency care has been in place since mid-2004.
AAHA Accreditation
Ann Arbor Animal Hospital is an accredited member of the American Animal Hospital Association (AAHA). Since its beginning, AAHA has been committed to excellence. The founders were convinced that small animal practice was important and that it was necessary to provide better facilities and methods than generally were available. That philosophy is still alive and well as a guiding principle of AAHA today. It has helped stimulate and maintain the growth and development not only of the association, but of the practice of small animal medicine throughout the world.
Today AAHA is respected internationally for its dedication to professional development, for its hospital accreditation standards, and for the excellence of its education programs. This recognition and the strength of the organization is a tribute to the vision of its founders and to the leadership and dedication of the many veterinarians and other veterinary professionals who have devoted time and energy to serve AAHA through the years as directors, officers, member representatives, and committee members.
AAHA presently serves approximately 6,000 practice teams in the U.S. and Canada, and more than 40,000 veterinary care providers in North America and overseas. AAHA has acquired its own headquarters building, has a professional staff of 74, runs more than 20 meetings and seminars annually, and produces a wide array of publications, videotapes, client information and other services.
Our Website
On this site, you will find information about our services, staff, doctors, policies and other information about our facilities as well as information about our practice philosophy, helpful forms to assist you and an extensive Pet Medical Library for you to search for additional pet health care information.
Clinic Hours
M–F: 8am–7pm
Sat: 8am–2pm
Sun: 8am-2pm

Ann Arbor Animal Hospital Emergency Service is always open for Emergencies!