Ann Arbor Animal Hospital provides critical care services during normal business hours, and switches to Ann Arbor Animal Hospital Emergency after hours, providing critical/emergency care 24/7/365. An experienced veterinary doctor is always in the hospital. Our phone number is 734-662-4474.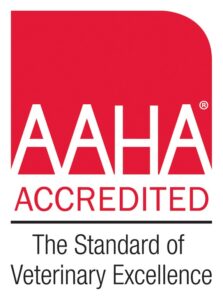 Referral Policy: Ann Arbor Animal Hospital is committed to serving as an extension of your primary care veterinarian. We are available to provide critical care services, advanced diagnostics and surgery in our state-of-the-art veterinary facility to complement the care you receive from your primary veterinarian. Primary care and referring veterinarians will be notified of your critical care visit. Treatment options, supportive care and transfer arrangements will be discussed in order to optimize coordination of care and your pet's well-being.
Payment is due at the time service is rendered. If the patient is admitted to the hospital, a deposit will be required.
For pet poison help:
Pet Poison Helpline
855-764-7661
A $59 per incident fee applies.
ASPCA Animal Poison Control
888-426-4435
They may apply a $65 consultation fee to your credit card.
Patient Visiting Hours:
Call us at (734) 662-4474. We have no set visiting hours. Provided we are not doing treatments or attending to a critical patient, you may visit your pet at your convenience.
Visits occur in either an exam room or in our ICU and may be limited at the doctor's discretion.
Please help our doctors and staff maintain an environment in which the best possible care can be provided to all AAAH patients.
Thank you in advance for your help and understanding!
For more information, check out our Emergency page.