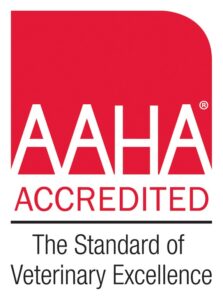 Our AAHA-Accredited facility and staff is recognized as proving a standard of veterinary excellence that is among the finest in the industry and measured against the most rigorous published standards in veterinary care. We are dedicated to providing your pet with the best health care possible. By choosing Ann Arbor Animal Hospital, you have selected the team, equipment, medical procedures and facility that is committed to the highest quality practice of leading edge veterinary medicine—and one that is focused on continuous improvement, compassion, and client education to assure the quality and range of services you expect and deserve for your pet.
Full Service Routine Care & Wellness is provided by walk-in or appointment seven days a week. (M–F from 8am to 7pm, Saturday and Sunday from 8am to 2pm)
Emergency & Critical Care services provided onsite 24 hours a day, 365 days a year.
Additionally we offer:
Routine & advanced surgical procedures
Dental Prophylactic cleaning & advanced procedures
Cardiac Care
Geriatric Care