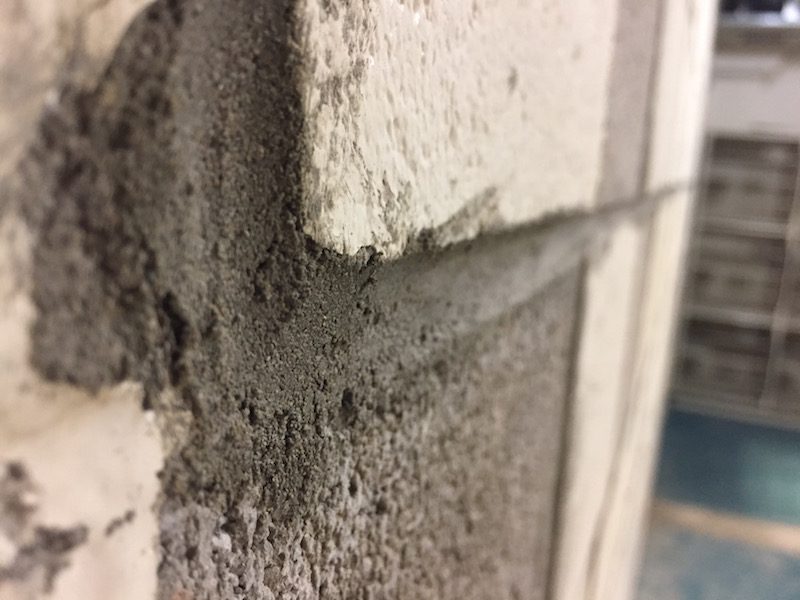 Astute visitors to our website may recall that the countdown clock on the homepage was up before, late last year, and suddenly disappeared. So what happened?
After more than a year of careful planning, the ICU expansion project officially began in September. But as with many remodeling endeavors, once the walls were down and we had ALL THAT SPACE to work with, we had some new ideas… and then more ideas after that. Ultimately, our doctors and staff settled on some important design changes to optimize the safety and comfort of our patients.
Now, with all the new ideas incorporated into the design, we have an ETA of late May. The contractors have been working feverishly to complete this project and we're hoping to bring a new level of care to our community pets in time for summer.
The Changes
We added a full-length glass wall with a sliding door to separate our canine from our feline patients and still allow careful visual monitoring at all times. Our hospitalized kitties will have an area dedicated to their comfort and out of sight of the dogs.
One of the biggest improvements will be in our ability to better manage critical cardiac and respiratory emergencies with a Snyder Intensive Care Unit.
Our ICU team successfully managed two cats which were rescued from a house fire last week and brought to us. However the new Snyder Unit will allow us to simultaneously care for up to 4 patients with customized oxygen, humidity, and temperature support. We'll be able to achieve up to 100% oxygen inside the cages if needed to manage a case of carbon monoxide poisoning, for example, or other critical patient. And new technology will allow an option for cloud-based remote monitoring via PC, laptop or smartphone.
Infection-control and easy cleaning were other top priorities. We've addressed those needs with impervious flooring and solid surfaces which will stand up to the assorted bodily fluids our patients share with us on a regular basis and the cleaning and disinfection necessary to maintain our standards of care. Additionally, our new floors will offer a bit of traction for our older dogs who often struggle with smooth flooring.
More than Emergency Care
And of course we've added more suites to accommodate our "routine" patients needing some diagnostic testing, IV fluid support or medication, or perhaps some close monitoring to guide therapies and help them feel better. One of the things we can easily offer with our 24-hour staffing is blood glucose monitoring for diabetic patients which can be challenging to do at home or in a more traditional daytime setting. We're committed to working not only with AAAH patients but also with our local veterinary community to supplement their care with emergency support services and advanced diagnostics.
In addition to a full in-house laboratory, we use reference laboratories for more advanced endocrine or immunological testing and have visiting board-certified veterinarians every week. Our board-certified specialists include an internist with a specialty of diagnostic ultrasound and a cardiology team who visit weekly to perform echocardiograms and other cardiac diagnostics.
Stay tuned for a grand-opening and an open-house date for our new ICU. (In the meantime, have a look at the photo gallery below.)
We're excited to share our new space!